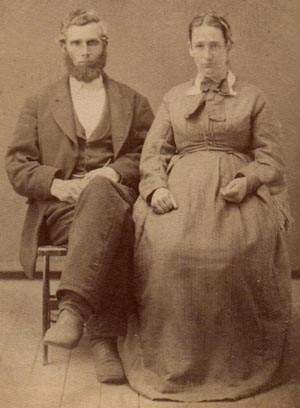 Joseph Bever and Ruth Payne Bever

The back of this photo reads:

A. Chapman
Photographer
Adel, Iowa

Because the family moved from Iowa to Oregon in the early 1880's, this photo was most likely taken before 1884.


In 1884, Joseph and Ruth would have been about 49 years old. They look much younger than that in this photo, and they lived in the area of Adel, Dallas County, Iowa from the time that they were married in 1861, so it could have been taken any time between 1861 and 1884.