Leaves From My Family Tree
---
Bever Photo Gallery
---
This page contains nearly all of the Bever Family photographs on this site.
Clicking on any image will take you to the page where that photo is featured.


If you have any of these photographs in your collection of Family Photos, please contact me. I have more photos than what I have put on the site, and some are unidentified. Maybe we can work together to identify some of those old photos.

Also, I have cropped and compressed the photos so that the pages will load more quickly. If you are interested in seeing the whole photograph, at a better resolution, please contact me.
Family Photographs

Joseph Bever
Ruth Payne Bever

Joseph Bever
Ruth Payne Bever

Tunis Melvil Bever

Minerva Bever
Henderson


Junia May Bever

Wm and Minerva
Henderson


Adeline ~ Amanda
Joseph ~ George

Sobina Adeline
Bever Reiff

Wm W Payne
Mahalath Haworth
Payne

George Bever
Sabina Bretz Bever

Amanda Bever Coup
and
John Coup

Minerva Elizabeth Bever


April 2001 Reunion


April 2001 Reunion
Quilt Photos

Rose Wreath

Wedding Ring

Double Irish
Chain

Ocean Wave

Rose Wreath
Close-up
Miscellaneous Photos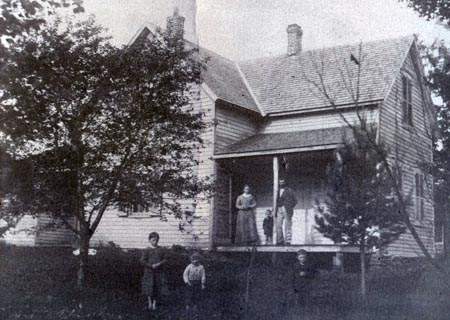 Joseph Bever's first home
Some of the information on this site is Family Tradition;
some of it has been documented.
If you would like more information, please
e-mail me.
| | | |
| --- | --- | --- |
| © 2001-2004 Dianne McRae | Revised 29 April 2001 | |

Home

BEVER
Bretz
Brown
Doty
Haworth
Henderson
Knox
Payne
Pollock
Talbott
Trump
Wilcox

Photos

Traditions

Quilts

Other Stuff

My Husband's Family

Site Map