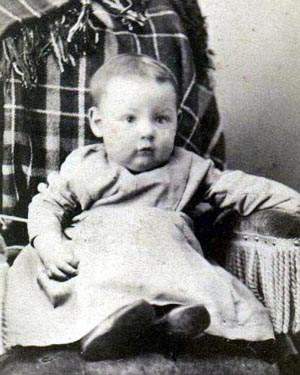 Junia May Bever was born 29 May 1875, and died 17 October 1878, at the age of three.

We don't know for sure what the cause of death was, but my Mother thinks that when she was young she was told that Junia had died of dysentery.


On the back of the photograph is printed:



Photographic Art Gallery.
A. Chapman,
Adel Iowa.

Dealer in Picture Frames and Albums,
Negatives Retained for Future Orders.