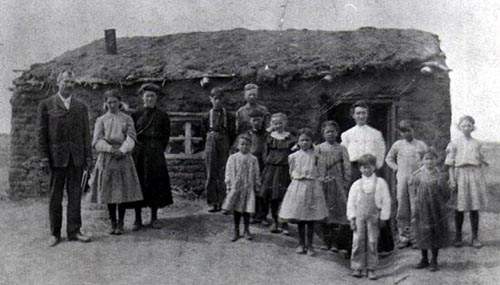 David Sturrock Brown is the man on the left.
This is a photo of the Sunday School class in South Dakota.
I am fairly certain it was in Kadoka, South Dakota.
The photo was taken in 1906 or 1907.



David S. Brown is second from left.
The Native Americans are Sioux of the Pine Ridge Reservation.
Photo taken in about 1908 or 1909.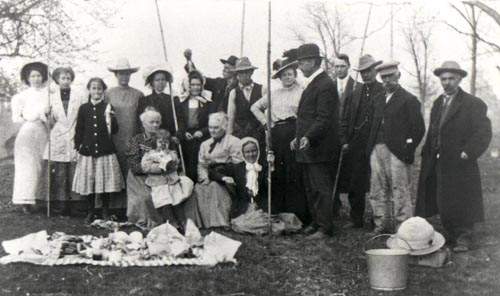 The only people who are positively identified in this photo are my grandmother, Mildred "Pip" Brown Pollock, and her father, David Sturrock Brown.
Pip is the girl, third from left, holding "one of two fish I caught in my life".
David S. Brown is the man standing right of center, profile view, who is pulling the trip-wire for the camera.
This photo was taken in Iowa in 1910.



In 1985 Pip loaned me five photographs, and I had negatives and new prints made from them.

Besides the three photos shown above, there are two others:

1) A street scene in Kadoka, South Dakota, that shows Native Americans dancing in the steet, possibly during a County Fair.
The photo was taken circa 1908-1910.

2) Seven children playing in a stream. One of the children is Pip, another is her sister Peg. When Pip was telling me about the photos, she didn't know whether the stream photo was taken in Iowa or South Dakota.
Some of the information on this site is Family Tradition;
some of it has been documented.
If you would like to know my sources, please
e-mail me.