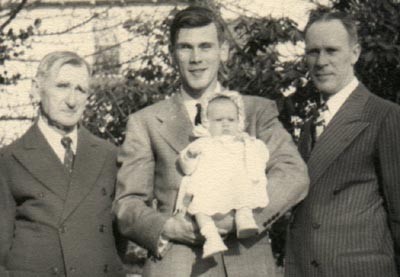 Edgar Anderson Pollock, Richard Wayne Pollock, Dean Pollock.
In her father's arms: Dianne Lynn Pollock
This photograph was taken 4 April 1948, the day I was baptized.
My Father's grandfather, Edgar Anderson Pollock,
was a minister, and he baptized me.
Some of the information on this site is Family Tradition;
some of it has been documented.
If you would like to know my sources, please
e-mail me.